RIM at Risk of Decline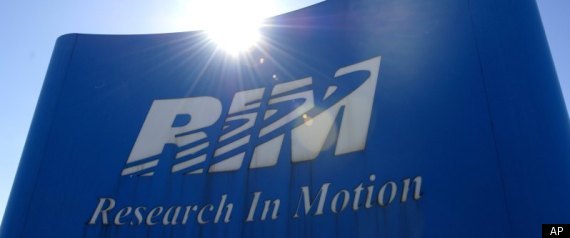 Research in Motion, the company behind Blackberry phones and mobile devices, are currently at risk of being overtaken due to poor performance in 2011. Although originally one of the strongest pillars in the smartphone market, RIM have allowed themselves to fall behind rival operating systems such as those of Apple and Google, who continue to expand without pause and therefore give no ground for RIM to catch up. As of October 2011, figures reveal that Google's Android OS accounts for 43.6 per cent of the smartphone market share whilst Apple's iOS holds 28.1. Lagging behind in third place RIM claims just 17.2 per cent, a steep decline from their July figure of 21.7.
Whilst RIM decline to comment on their unfortunate shift in the market, many internet sources speculate on the causes on outcomes of their decline. 2011 hasn't been a fantastic year for the company, partly due to the delay announced in their latest operating system which now won't see launch until late 2012 and also because of the retail failure of their tablet, the PlayBook. Generally observers have commented that RIM are lagging behind because they just haven't managed to keep up with the evolution of smartphones in the modern market, particularly with models like the iPhone. In the words of Tim Shea, CEO of Alpha NetSolutions, "it's really hard to tell a new on from one from five years ago" when it comes to Blackberry mobile phones.
When the first Blackberry smartphone launched in 1999, the handset quickly rose to dominance as a corporate smartphone. Its flagship model, the Blackberry Bold, has always sold well, but other attempts have never been quite as successful. RIM's failure to move forward past their original design has left them floundering behind other manufacturers and their innovative new technologies. With the iPhone 5 set for launch in 2012, the Blackberry manufacturer may find itself overwhelmed and perhaps even bought out by this time next year.