Apple iPhone 6 is yet to be announced, but you can already pre-order one in 24-carat gold or platinum. The Los Angeles-based designer and manufacturer of luxury accessories Brikk has opened the order books for the hotly anticipated smartphone.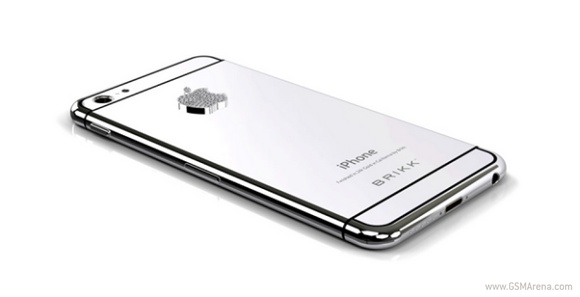 The press images listed by the manufacturer fall in line with past appearances of the iPhone 6. The handset is expected to debut at some point in mid-September.
Prices of the smartphone range from $ 4,495 for a plated handset, all the way to $ 8,395 for a model with Apple logo encrusted in diamonds. Pink gold is also available as an option alongside its yellow colored sibling and the platinum finish.