GSMArena team, 24 October 2014.
Introduction
The Nexus 9 by HTC was a hotly anticipated device on several fronts – it's the first tablet with Android 5.0 Lollipop, it brings HTC back into the tablet game, it's the first big Nexus tablet in two years and it's the first Nexus tablet that goes after a more premium market.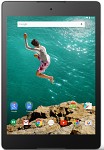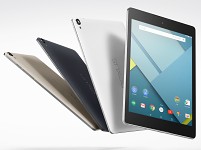 Google Nexus 9 by HTC official photos
HTC hasn't made a tablet since 2011′s Jetstream and we have to say we've missed it. The company's well-known premium touch has been carried over to the Nexus lineup, which in recent years focused solely on mass market affordability. The new Nexus 6 (by Motorola) smartphone and Nexus 9 tablet (by HTC) show Google has enough confidence in its home brand to push for the higher segments of the market.